Dance is a sport in which you use almost every muscle in your body. By dancing you train your endurance and balance, but also your memory and creativity. The many different styles in dance all require different techniques. With more static movements in Open Style and more flowing and stretched movements in contemporary jazz. Dance is a competing and a performance sport, which makes it different from many other sports, since it is also seen as an art form. Therefore, attention to expression and improvisation is also very important to include in trainings and workshops.
The Student Dance Factory will offer classes and workshops in multiple dance styles. For now, the focus will lay on Open Style and Contemporary, but we hope to include more dance styles in the future. All classes that will be offered, will include a warming up, technical exercises, improvisation exercises, choreographies and a cooling down.
Every Wednesday from 20.00 – 21.00 at Sporthal de Vlinder, Wageningen
Open Style was previously referred to as urban but as urban can be seen as a negative word and is associated with discrimination we have chosen to now use the term Open Style. This term is used to honour the heritage of each specific style that is taught and as it can be a bit vague,
the idea is that choreographers explain what style they teach and where they take inspiration from during the class. Examples of styles that fall under Open Style are: Jazz, Hip Hop, Break Dance, High Heels, Popping & Locking, Afro and much more For these classes you can bring your sneakers for inside.
Every Wednesday from 21:05 – 22:05 at Sporthal de Vlinder, Wageningen
Contemporary is a dance style merged out of ballet and modern dance. Technique is really important in this style and requires a lot of training. Originally, this style was developed because a new generation of choreographers, that did not want to follow the strict rules and fixed moves of classical ballet and jazz, stood up. Therefore, relatively more attention is given to improvisation and creativity in this style compared to other classical and technical dance styles.
Developing new moves, creating new dynamics and expanding the boundaries of dance were the central ideas for the development of this style. It is a lyrical way of dancing and often includes floorwork. Most of the time, a lot of emotion is used in the choreographies. Where in Open styles, often is danced on sneakers, contemporary is mostly danced on bare feet or socks.
Wageningen dance Collective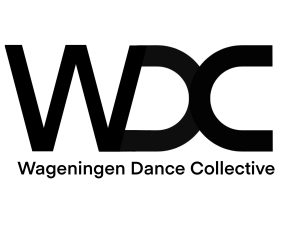 Every Friday from 19:30 – 21:00 at Sports Centre de Bongerd Sports Hall 3, Wageningen
It's time for the WDC auditions!

Wageningen Dance Collective (WDC) is a selection team of the StudentDanceFactory (SDF). It's a team for people with more experience in dance who would like to do performances and competitions.
We are looking for quite some new members so if you're interested you can sign up through this link:
https://docs.google.com/forms/d/e/1FAIpQLSfzv-Fe-f6ZVktW3-b_d3BQYqANKeSwEtj-NVZJxlaRoO9mdg/viewform

Anyone who has more experience in dance, is willing to learn new things and work together with a great team is welcome to join!
If you have any more questions about the auditions we are available via Instagram dm (@studentdancefactory , @wageningendancecollective) or email (studentdancefactory@gmail.com) to answer them!

Once every period of the academic year, check our social media for exact date and time.
Workshops will be organized once every period of the academic year (five times a year). These classes will focus on different dance styles that are not given in the regular classes. Some examples are classical ballet, breakdance, Irish dancing and so on. Afterwards, there can be a possibility of having a drink with each other.
Members of the Student Dance Factory are able to join these workshops (sometimes for a small fee). People from outside the association will have to pay and need to be in possession of Sports Rights.